Confidence is a Life Changer
Train Your Mind With Coach Tami Matheny
Tami Matheny, Mental Game Coach, Author, and Jon Gordon Certified Trainer
Tami Matheny became a Mental Game Coach in 2008 and started Refuse2LoseCoaching, LLC.  In 2018, she became an author as well. Recently she became a part of the Jon Gordon Team and is certified to present workshops on "The Power of Positive Leadership" and "The Power of Positive Teams."
As a mental game coach, she assists people in all walks of life (not just athletes) with improved confidence, focus, motivation, mental toughness, leadership, teamwork, etc. Tami has a passion for helping others build a foundation of confidence and overcoming adversity. She has seen first-hand how confidence is key to success in any area in life.
Author
Tami is author of "This is Good", "The Confident Athlete" and "The Confidence Journal". As a Mental Game Coach, she works with coaches, athletes and teams to improve areas such as confidence, focus, motivation, mental toughness, leadership, teamwork, etc.
Coach
Mental coaching will teach you mental skills and strategies to increase your overall performance. These include but not limited to focus, motivation, confidence, trust, performance anxiety, and fear of failure.
Speaker
Tami can customize a message to be delivered to a large group including athletic departments and student bodies. Speaking engagements can address topics of the mental game or leadership. They are a great way to introduce new topics to a large audience and a great way to get your group in the right mindset!
Benefits of Mental Coaching
Creates positive environments to teach how to have a positive outlook and block out negative thoughts
Focus, trust, confidence, fear of failure, stress management, pre-shot routines, mental imagery
Mental skills to handle adversity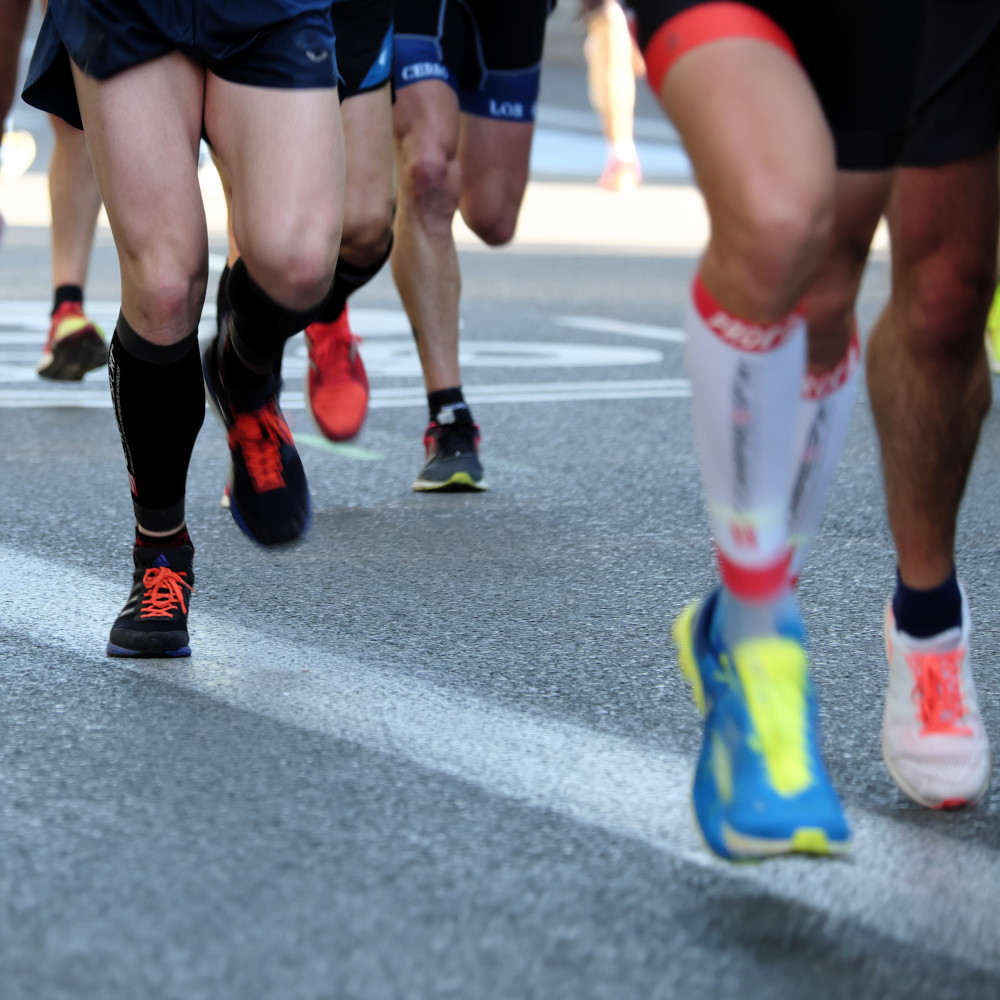 Start Your Confidence Journey
Get started today by signing up for the monthly Confidence Calendar newsletter!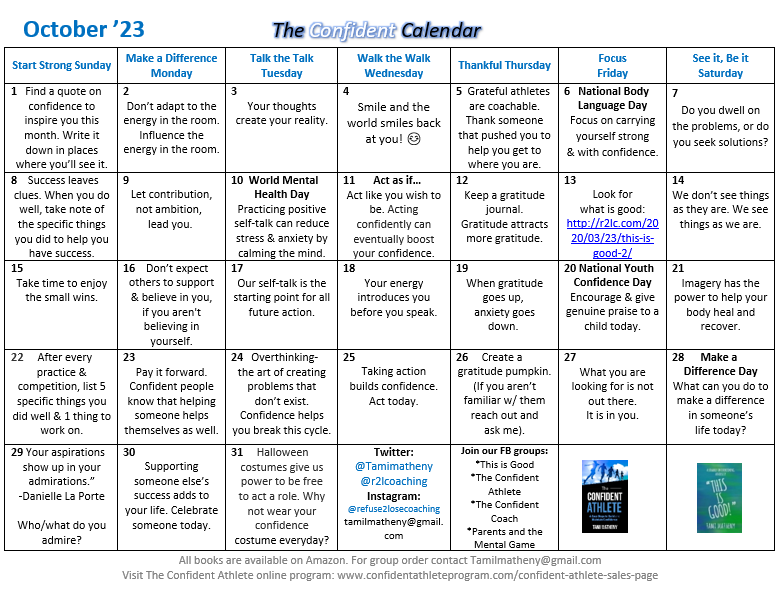 Tami was always there to support me during the most difficult moments in a match. Her positivity inspired me to keep fighting and never give up. I have learned to see the positive side of a bad situation, not just on the court, but also in my personal life as well. She has taught me to pursue my dreams, and what I really want. I really appreciate all her help. I have learned a lot from her and applied it to my entire life.
Tami is such a calming presence in a world (sports) that can be so chaotic. She can bring you back to the reality of things and the 'everything is going to be all right' attitude. She know how to bring the best out in you as an athlete and a person, and provides you with the knowledge to succeed in making yourself the best athlete you can be mentally. Tami is your biggest cheerleader and wants each player to succeed in whatever their goals are and provides you with the tools to do so. You can tell she really loves her job and the athletes that surround her.
Tami worked with my college teams in 3 different states. I cannot recommend her services enough. She really strives to build team cohesion, teaches how to deal with conflict, and strengthens the leadership. She teaches practical steps for building confidence, especially helped with some of my players coming back from ACLs, etc  She really helps student-athletes understand the importance of their mental game and how it can really improve your performance both individually & as a team. 
Highly recommend you bring her in to work with your teams as you will see A HUGE CHANGE in the culture of your team!